Ngong Road Children's Foundation is governed by a volunteer board of directors. Responsibilities include:
Ensure that the affairs of NRCF are conducted in a fiscally responsible manner and that legal and compliance requirements are met.

Actively participate in the strategic planning and development activities of the organization.

Monitor and evaluate programs, outcomes, impact, and performance of NRCF
---
ROBERT N. MURIMI- NRCF BOARD CHAIR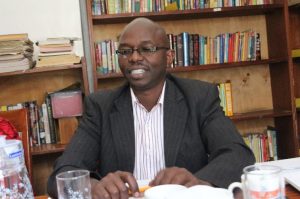 Robert Murimi joined NRCF in 2016 as a member and was elected the Board Chair in January 2019. He holds a Master of Business Administration (Marketing and Strategic Management) from United States International University-San Diego Campus (California, USA), a B.Sc. in Business Administration (Marketing Option) from United States International University-Nairobi Campus (Nairobi, Kenya).
Robert is currently working as chief trainer/lead consultant at Impact Change Ltd where he has been since 2009. He previously worked as an associate consultant (business and marketing) at Consultants for Effective Training Ltd, Marketing Director at Alfagen Furnishers (k) limited, Marketing and Operations Manager at Art (k) limited, Area Manager (eastern division) at Gestetner (k) Limited.
Responsibilities at NRCF
Role: Programme implementation oversight and policymaking. He chairs the Board meetings held bi-monthly to review the project report and policies. The Board provides guidance and oversight to the secretariat to ensure that NRCF's strategic plans are implemented and objectives are achieved. He is also actively involved in alumni development, youth leadership and mentorship, as well as Grade 8 and Form 4 candidates' goal setting, studies guide and inspiration.
Why he is involved in NRCF
Robert is motivated by the desire to touch peoples' lives positively, especially the young ones. He is excited when their lives are transformed through programs he is involved in.
---
JUDY NYAGA: NRCF BOARD SECRETARY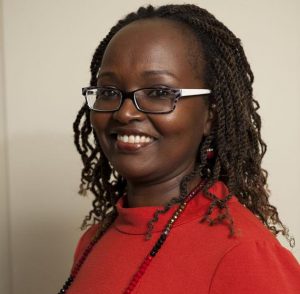 Judy Nyaga joined NRCF Board in 2018. She has 18 years of legal and corporate governance experience in the banking industry and is currently Regional Head for Subsidiary Governance in Africa & Middle East for Standard Chartered Bank. In this role, Judy is responsible for driving high standards of corporate governance across the Bank's subsidiaries in the Africa & Middle East region. Judy holds an honors degree in law from the University of Nairobi and a postgraduate degree in International Commercial Law from the University of Nottingham. She also holds a Master's Degree in Business Administration (MBA) from Strathmore Business School, Nairobi. Judy is a Certified Public Secretary and has passed the examinations required for registration as a Certified Public Accountant. Judy is a 2015 Eisenhower Fellow.
Responsibilities at NRCF
The Board as a whole provides guidance and challenge to the management team to ensure that NRCF's objectives continue to be met in a manner that safeguards' interests of the children and their sponsors. Judy's background in law and corporate governance enables her to provide insights to the Board in its oversight of legal and governance risks.
Judy is involved in a Book Club with some of the upper primary school girls. The Book Club was started by Judy to enable the girls to learn and share life lessons from storybooks, to improve their oratory skills and build their confidence in speaking before an audience of their peers.
Why she is involved in NRCF
NRCF's vision of supporting the education of underprivileged children impacted by HIV/AIDs resonates greatly with Judy because she knows the difference a good education has made in her life. Serving on the Board and mentoring the girls through the Book Club enables Judy in a small way to contribute to the education and wellbeing of vulnerable children.
---
Anupa Sanghrajka- NRCF Board Treasurer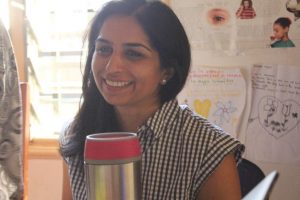 Anupa joined the board in 2018. She is a Chartered Accountant by profession and holds a BSc (Honors) in Management. Currently, she is working in a family business based in Nairobi dealing with building products and interiors in addition to property development. Prior to moving to Nairobi, she worked for KPMG in London within the financial audit and advisory department.
Responsibilities at NRCF
Anupa's main responsibilities are to ensure the financial controls and processes are in line with best practice. She participates in monthly financial review meetings to understand the financials and provide support where required.
Why she is involved in NRCF
Being born and brought up in Kenya, she has always wanted to be involved in organizations that make an impact on the less fortunate. She believes that education is a tool to ensure a sustainable long-term impression and this is what really attracted her to NRCF. Her aim is also to transfer the business skills learned in the corporate world to NRCF.
---
Patrick Kyalo-NRCF Board Member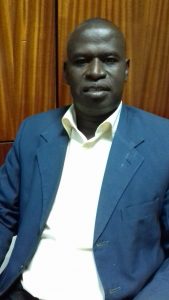 Patrick Kyalo joined NRCF in April 2019. Patrick holds a Bachelor of Arts in Anthropology from the University of Nairobi (UoN), Post Graduate Diploma in Human Resources Management from Kenya Institute of Management (KIM), Certificate in Public Relations, Certificate in Counselling and Project Management for Development Professionals (Level 1). He is currently undertaking a Master of Science in Human Resources Management at Jomo Kenyatta University of Agriculture & Technology (JKUAT).
Patrick has a wide range of experience in the management of human resources development and systems strengthening in Kenya, DRC and Sudan south. He is currently working with the Christian Health Association of Kenya. He has previously worked with Amref Health Africa (Kenya), OXFAM Great Britain (Kenya, South Sudan, DRC), Intrahealth International under the USAID Capacity Kenya project (Kenya).
Responsibilities at NRCF
Patrick serves as a board member in NRCF and his main focus area is human capital development/management and NGO capacity support. He provides advisory and policy guidance on matters revolving around human resources and institutional compliance. He is also interested in talent development and management, linkages with the training institutions and employment services for placement both in attachment, internship or job placements.
Why he is involved in NRCF
He is motivated to work for NRCF due to the Inspiration to learn and share the vision and mission of NRCF with aspirations to give back to the society through making the children and other stakeholders feel worthy, loved and people with dignity. He agrees that, as Mahatma Gandhi said, "the best way to find yourself is in the service of others''.
---
CATHERINE NALIAKA – NRCF BOARD MEMBER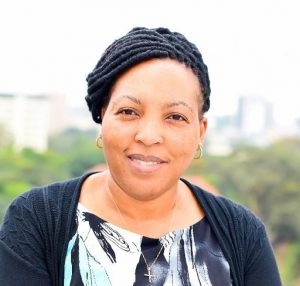 Catherine Naliaka joined NRCF in April 2019 as a board member. Catherine holds an undergraduate degree in Education (Home Economics), a Master of Science in Maternal and Child Health, Masters of Arts in Child Development, Post Graduate Diploma in Project Planning and Management, from the University of Nairobi, Diploma in Human Resources and Diploma in Counseling from Daystar University. She is currently pursuing her Ph.D. in Child and Youth Development
She brings on board extensive experience in program development and NGO management having worked with Compassion International Kenya National Office since January 2000 where she has served in many roles. Currently, she serves on the Global Compassion International Office in Survival and Early Childhood Development.
Prior to joining Compassion, Catherine lectured at Kenya Polytechnic University College and worked as a Research Fellow for the University of Nairobi on a number of research projects.
Responsibilities at NRCF
In NRCF, Catherine is supporting in child management and compliance issues while working with children. She is also involved in NGO capacity support by ensuring NRCF's objectives continue to be met in a manner that safeguards' interests of the children.
Why she is involved in NRCF
Catherine is married to James Ondeng' and they are parents to Immanuel (23). She and her husband serve in their local church and she loves to serve as a part-time nanny in an HIV/AIDS children's orphan home. She is passionate about supporting less fortunate children who come from families affected by HIV/AIDs and that motivates her to work with NRCF.
---
Aruna Varsani- NRCF Board Member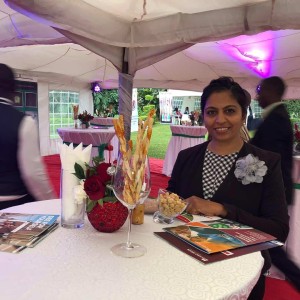 Aruna Varsani joined NRCF in April 2019 as a Board Member. She has been part of Amref Health Africa in Kenya, Nairobi Cooking Club. She is currently The Director of Montessori Plus Center Kindergarten and college, located in Gigiri, Nairobi, Kenya.
She is trained in Early Childhood teaching and care from Gems School of Management and Montessori Plus Center.
Responsibilities at NRCF
Aruna serves as a board member in the NRCF board with the responsibility of planning out activities with the board members, reviewing project reports and policies.
She is also in charge of the education program and gives policy guidelines and recommendations on how to maximize the educational opportunity we are offering the sponsored children.
Why she is involved in NRCF
Aruna is motivated to work for NRCF and it has always been her pleasure to work for and help the needy ones. Seeing people deprived of facilities and resources due to poverty really motivated her to help and care for people around her. Her interest is mainly in children's education. Her goal is to see that all children are given equal rights in education and have a future whereby they can sustain themselves.